Therapists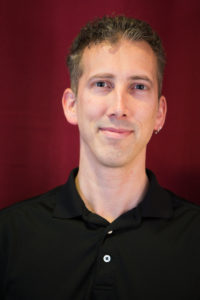 Jeremiah Steinhauer
Phoenix Massage Therapy is Owned by Jeremiah Steinhauer.  Jeremiah has been serving the greater Nashville/Franklin area for more than 12 years.  Jeremiah first obtained his massage license in August of 2006 and has been practicing the healing art of massage in Franklin and around Nashville.
Jeremiah's main focus while giving a deep tissue massage is to "Alleviate chronic pain issues and to help bring the body back to it's natural state of harmony. These issues are either caused by injury, pure posture or continuous work related tasks." Through his extensive experience, Jeremiah has realized that the mind needs recovery just as the body needs physical attention and relief from pain. He believes that through his de-stressing Swedish massage, your emotional state of mind will find a place and time to relax, renew, and rejuvenate.
Jeremiah graduated from the Institute of Therapeutic Massage and Movement in June of 2006. Jeremiah now practices Customized massage, Swedish massage, Deep Tissue massage, Myofascial release, Lymphatic massage, Sports massage and Trigger Point therapy services at Phoenix Massage Therapy and is now introducing MediCupping into his services.
"When our emotions have been maxed, we should recognize our need to take the time to ground ourselves, and re-center our emotions. A Swedish Massage mixed with aromatherapy oils is one of the best places you can start."
-Jeremiah Steinhauer, LMT
Racheal Mifsud
Racheal attended the Franklin Hair Academy here in Franklin, TN and graduated with her Esthetics License in 2006.  She has been working here in the Franklin area from 2006 to present and specializes in deep cleansing facials, hydrating peels and body waxing for both men and women.
"I love meeting new people and helping them find out how to maintain and correct 'Their' skin type."
-Racheal Mifsud